Mental Health Resource-Loved Ones Support Group
Are you a parent, caregiver, or ally of a survivor of child of sexual abuse? Brave Step, a local nonprofit for survivors of sexual abuse is offering loved ones 6 free virtual sessions led by a mental health professional. See the flyer attached for additional information.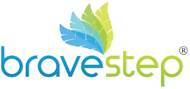 More Info
Shine a Light on Depression Resource
The Shine a Light on Depression resource offers free resources to your student, family, and the community. This resource helps families navigate and support mental health challenges.
More Info